Raising capital from investors is a difficult and time-consuming task, and it starts with investors' interest in your business. Your chances of getting funded are zero if you fail to attract investors' attention to your business. The investor-ready startup pitch deck is your first and most important communication tool when it comes to raising capital for your startup.
Creating a strong, engaging, and convincing startup pitch deck requires thorough research, creativity, storytelling, and some level of aesthetic skills. 
In this article, I will be outlining the key elements of a convincing investor-ready startup pitch deck and a quick guide to creating a strong and engaging document that speaks to the investors in your absence.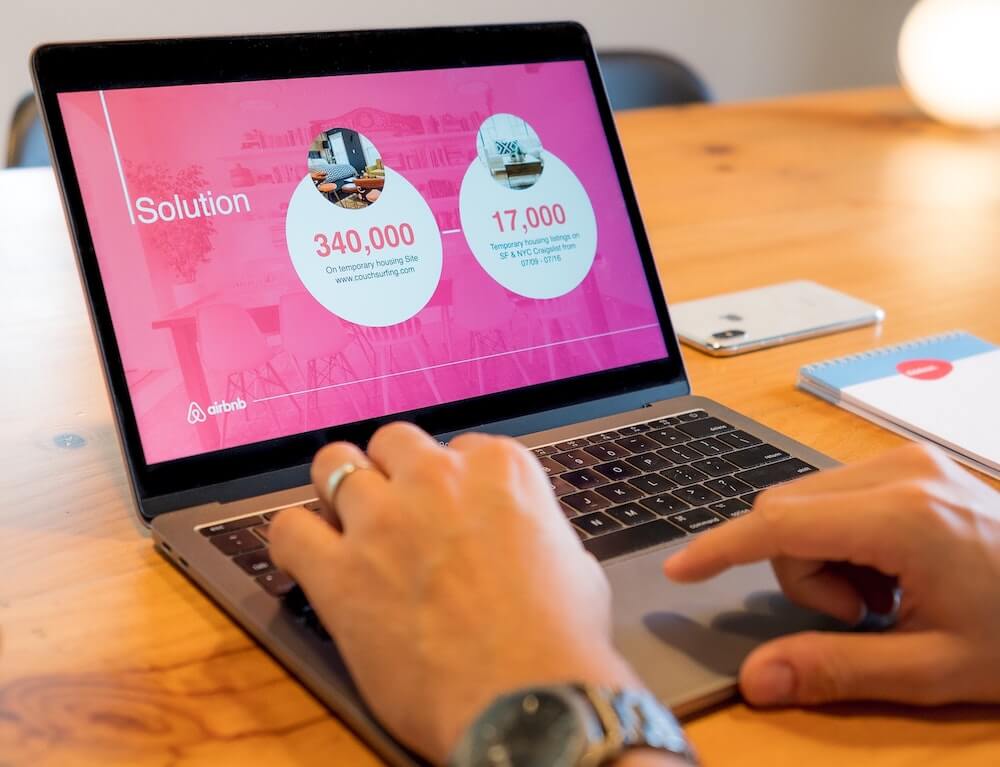 How Many Slides Should a Startup Pitch Deck Have?
A general rule of thumb would say 15 to 20 slides, however, it entirely depends on the content of your pitch deck. A better measure would be "how long your pitch deck takes to convey the message to the viewer.
A startup pitch deck that takes more than three minutes can be boring for an investor. On the other hand, if you cannot really convey the complete message in 20 slides, an incomplete pitch deck will bring no results.
Try to keep your message within 20 slides, but if your 25 slides take under three minutes, it's better to go for those extra slides.
Remember, 25 self-explanatory slides are better than 20 slides full of text.
Components of an Investor-ready Startup Pitch Deck
After creating tens of investor-ready startup pitch decks for startups in Fashion Retail, F&B, SaaS, Agritech, EdTech, Wellness, eCommerce, and several other industries, I can say the following are the key elements of a convincing pitch deck.
1- Market Research
This is the crucial part, and you may find yourself overwhelmed with the information, i.e. what to include and what not. Ideally, you should include the market size to show how big the opportunity is, and the growth trends that include the customer behavior, factors affecting the growth, competition, and what value your business delivers that no one else is delivering.
2- The Business Model
Investors' prime interest is to know how the business will make money, and whether your pricing/packaging is good enough to achieve the monetary goals or not.
3 Go to Market Strategy
Investors are keen to know how you plan to acquire users, and how you plan to sell the product/service. A well-thought marketing plan helps you outline a great go-to-market strategy in the pitch deck.
4-SWOT Analysis
Investors want to know how well you know the dynamics of the industry you are operating in, and whether you are ready to take on challenges for the opportunity or not. And, a good SWOT Analysis is a must to meet this requirement of investors.
5- Financial Health
Even if you are just starting up and have no financial history, investors want to analyze your understanding of the financials. Financial plans and forecasts are what they would want to explore more keenly.
They are also interested in knowing exactly how much money you need to raise, and how exactly you plan to use that money to grow the business. A good startup pitch deck ensures the investor that he will be multiplying the money by investing in the business.
6- The People
It's very much understandable that your startup is your very own unique business idea, but investors prefer working with teams. If you don't have one, make sure to have some strong profiles onboard whose expertise and experience justify their appointment as key personnel in your business.
7- The Exit Strategy
Not having an exit strategy is one of the most common mistakes many startups make in their investor pitch deck presentation. Investors are typically people who do not want to stick to one business for a very long time. Their intention for investment is to make more money from it and exit. So, make sure to have a solid exit strategy with the right valuations.
8- The Storyboard
While the above six key elements are essential for an investor pitch deck, it might still not make an impact if you do not have a strong storyboard that makes the investor feel connected with the idea.
What's the Best Pitch Deck Structure for a Startup?
Honestly, you can structure your pitch deck in any way you want, playing with the design elements and using a visual aid to make it self-explanatory, however, the following flow can work in most cases.
Your Story
The Idea
Market Research
Customer Analysis
The Problem
The Solution
The Business Model
Products/Services & Packaging
Competitor Analysis
Value Proposition
SWOT Analysis
Go to Market Strategy
Financial Forecast
The Team
The Ask & the Uses of Funds
Expansion Plan
Financial Forecast with Funding
Exit Strategy
The Bottom Line
Creating a convincing startup pitch deck that attracts investors' attention requires a lot of time and effort, even for a business planning expert who does it for a living. It's great to do it yourself, but allow yourself a significant time to conduct research, process the information, summarize it, use your creative outlets to come up with a convincing story, and exploit the design elements to make it self-explanatory. Alternatively, assigning the job to a professional is your best bet.