Influencer marketing is on the rise and businesses of all shapes and sizes consider getting shout-outs from Social Media influencers at some point. However, many small businesses struggle with influencer marketing, because they end up paying either a hefty amount in cash or in the form of products and services but get almost nothing in return.
There are so many stories in almost every business networking group, i.e.:
I chose the most sought-after influencer for my business, but it didn't work!
I did everything, but nothing worked!
Is influencer marketing dead?
And, lot of similar stories, followed by questions like;
How to choose the right influencer for a small business?
What is the best influencer marketing strategy?
How to create an influencer marketing strategy?
How to use influencers the right way to promote your products?
How to avoid influencer marketing scams
Well, influencer marketing is still one of the best ways to push your new brand in the market, however, choosing the right influencers is the key to success. The influencers who are relevant, trustworthy, engaging, qualified, and well-matched to your small business's values and brand image will contribute remarkably to your influencer marketing campaign.
In this article, I will share some quick tips and ideas on choosing the right influencer for your small business and making the most out of our influencer marketing campaigns.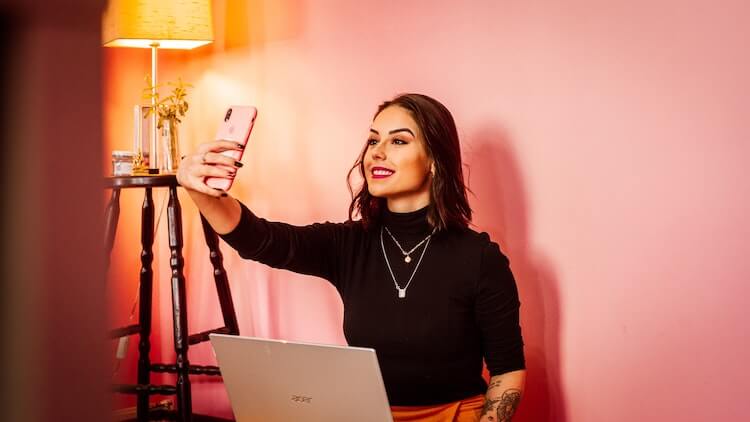 Things to Do Before Choosing an Influencer
Influencer marketing, just like any other medium, requires thorough research and proper planning. You cannot and should not just randomly pick an influencer because he/she is famous. Having a proper influencer marketing strategy serves as a roadmap to success, and to create such a strategy, you need to do some groundwork.
Firstly identify the target audience of your business that you want to reach.
Research the influencers who are connected to your audience the most, and list them all.
Brainstorm the options that will be a win-win for both the influencer and yourself.
Researching and choosing the right social media influencer can be very challenging. You will need to keep in mind many factors while doing your search. And, here I am going to list them all!
How to Choose the Right Influencer
Now you know your own guidelines to choose the influencer, make sure you follow these steps to choosing one.
1- Evaluate Influencers
Having a big number of followers is not the only criteria to evaluate the influencers. If there's an influencer with a million followers and 200 engagements, and another influencer with a thousand followers and 100 engagements, the latter one is more likely to produce results.
Do check for authenticity; a simple review of followers can reveal real and fake followers. Ask them for samples of paid collaborations and evaluate the engagement on such posts. Moreover, make sure that the influencer is perceived as trustworthy and credible by their audience and the general public.
Some Flags to Identify Possible Fraud
Keep an eye on the influencer for a while before hiring them. An abnormal shift in the number of followers can be the use of fake followers.
A large number of followers but an engagement rate on posts lower than 1% is another flag.
Posts with poor grammar, typos, and repetitive language also reveal a lot about the content creator.
And yes, a major audience from one country but the engagement from another country is also a big red flag. It is very important to check whether the content quality and creativity they produce match your business image or not because this content will be representing you. While looking at the influencer's profile, closely look for content's clarity, composition, creativity, consistency, and also optimized for social media platforms.
2- Focus on Relevance & Not Followers
It is of great importance to connect with influencers who are a good fit for your business. and not just the ones who have a big number of followers.
Targeted micro-influencers can be 22% more result-oriented, as per research. And, the interesting part is that not all influencers are on Instagram. Depending on your industry look for the influencers on different platforms, i.e. Facebook, Twitter, Snapchat, LinkedIn, and so on.
Let's say you are selling kids' toys and learning materials; rather than hiring an Instagrammer with a million followers, connecting with a Facebook group owner who has 5,000 to 10,000 moms (or even 1000) in her group that live in your city can be more profitable.
Taking an Influencer Onboard: Drawing Terms and Conditions
This is the most important part before the actual influencer marketing campaign begins. Having clearly outlined terms and conditions will not only save your time and money but will also save you from the stress of whether it will work or not!
Following the below guidelines can make things easier for both parties.
Rather than giving away unlimited products/services, put a cap on the giveaways, i.e. Anything above $100 for trying out can be expensive for a small business. Instead of giving away $1000 worth of products and services, put a cap of $100 to $150 for giveaways, and give them unique referral codes with a handsome commission. It's fair enough for both parties.
Hiring 10 targeted micro-influencers for $1000 is way better than hiring a random million followers influencer for the same amount.
While I presented this idea to a client, she raised the point that none of her products are less than $500, so what should she do? Well, in that case, having a few products for experience only is your best bet. Offer influencers to experience the product/service on your premises, and pay them for their time.
Summing it up
Influencer marketing can be a powerful tool to promote your small business, but conscientiousness is very important to make sure that it's a win-win deal for both parties.